Testimonials
See what some of our clients had had to say about our services
Federation Council engaged Integrated Site Design though a competitive process a number of years ago, to undertake a major renewal Masterplan and associated Business Development Strategy, for a large yet very outdated and non-compliant Caravan Park on an amazing piece of the Murray River foreshore at Corowa. The results have been fantastic and it has given the Council and community a great vision and provided much excitement as we now work forward, with ISD, to implement this plan. Due to this success, and a real need, ISD were then engaged to undertake a complimentary major structure planning piece of work alongside this park, encompassing a large area of the Foreshore and surrounding sporting and community assets/spaces. The final plan is coming back to Council in March for adoption. Despite not being finalised, this plan has already led to Council recently receiving a $1.8 million dollar Crown Lands grant to go towards an overall $2.5 million dollar project. ISD have since been engaged to undertake a similar exercise at the stunning Urana Aquatic Centre/Caravan Park, and the surrounding nature reserve/creek areas. Jim and Neville's experience, ability, great personalities, and passion for their work shines through. As does their ability to work with a wide range of stakeholder groups including Councillors. Their work in proposing funding strategies to drive delivery of the outcomes proposed in their great plans, is matched with a consistent record of high-quality delivery. We look forward to much more work together and great results.
---
Adrian Butler
General Manager - Federation Council

Having been fortunate to have known both Jim and Neville over many years throughout my time within the Holiday Park sector, it was a simplistic decision to engage Integrated Site Design on behalf of Secura Lifestyle to conduct compliance inspections and feasibility study's on several of our NSW parks. During our interactions both Jim and Neville were extremely responsive and knowledgeable regards to our requirements and provided detailed and accurate reports to ensure the appropriate works had been correctly identified prior to executing any future strategic plans. I would certainly recommend Integrated Site Design to any park owner as an educated and easy to work with business that will always have the owners best interests at the forefront, whilst ensuring that all legislative and regulatory requirements are maintained.
---
David Birch
Chief Operating Officer - Secura Lifestyle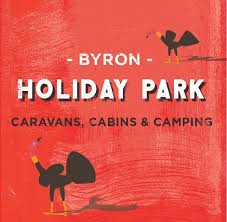 We have dealt with Integrated Site Design over the past year as they helped us to formulate a Business Development strategy for our Park moving into the future. In our dealings with Jim and Neville we found them to be extremely professional. They also spent an extraordinary amount of time getting to know our business and as a result, gained an impressive understanding of how we saw our business developing. Their plan was presented in a comprehensive and diligent way with vision and imagination. Their expertise was remarkable and we are fortunate to have such a talented company in Ballina! We wish them well into the future, as I am sure they will continue to prosper.
---
Michelle Bourke
Director - Byron Holiday Park

Aspen have engaged Jim Bolger from Integrated Site Design to provide a Planning and Compliance review of a number of parks prior to acquisition. Jim and the team provide an excellent service with clear definitive and practical advice. Whenever a query arises for one of our parks in relation to planning or legislation Jim is the first point of contact to provide a solution.
---
Craig Heaton
Development Manager - Aspen Group
We engaged Integrated Site Design (ISD) to complete the Strategic Business Planning, Master Planning and Business Analysis for Tweed Coast Holiday Parks in March 2017. This planning process directly feeds the Operational and Marketing Planning for the organisation. Along with a Strategic Business Plan for the whole business, ISD also developed individual Master Planning and Business Planning for three of our seven parks. Integrated Site Design have been our main point of reference for anything regarding legislation or compliance for the business or the parks for the last 15 years. We have always experienced exceptional service from all staff, and for the last 3 years we have worked closely with Jim and Neville and couldn't recommend them higher.
---
Andrew Illingworth
Unit Co-ordinator - Tweed Coast Holiday Parks
It is with great pleasure that we write this testimonial for Integrated Site Design. Our company Nirob Pty Ltd contract manages the Cowra Van Park on behalf of Cowra Shire Council. We got to know the team at integrated Site Design when Cowra Shire Council engaged their services to complete a Business Development Strategy and Master Plan in the middle of 2016 for Cowra Van Park. This project was completed and delivered in December 2016. We were delighted with the service that we received from Integrated Site Design. At all times, they conducted themselves with credibility and integrity. They completely and wholly fulfilled the scope of work and delivered a very workable and meaningful strategy and plan. They were a pleasure to work with and at all times respected the needs of the business and understood the industry intensely. We were so very pleased with the service that we received from Integrated Site Design.
---
Rob Rogan and Nick Jacobs
Directors - Nirob Pty Ltd
Clarence Valley Council engaged Integrated Site Design to prepare a Business Development Strategy and Master Plan for the redevelopment of the Calypso Yamba Holiday Park. The finished document provided a Master Plan informed by industry research and business analysis which included a $8.75 million improvement program for the Holiday Park staged over a number of years funded from profits generated from the park. This document was an invaluable resource when Council successfully applied to the NSW government's Regional Growth - Environment and Tourism Fund for a grant of $6.72 million towards this project. Council was able to extract information relating to the case for change including background, strategic alignment and expected outcomes, analysis of the proposal such as objectives and indicators, base case, projected costs, cost-benefit analysis and financial appraisal and the implementation case regarding the program and milestones and governance information relating to legislative, regulatory issues and approvals. Jim and Neville demonstrated their in-depth knowledge of the holiday park industry and willingly addressed Council to present the proposed plan, clarifying any issues and responding to questions of Councillors. They demonstrated strong communication skills enabling council to easily comprehend the technical and financial aspects of the strategy. Integrated Site Design continue to provide an invaluable service and Clarence valley Council would highly recommend Integrated Site Design for any works and services in the holiday park industry.
---
Ashley Lindsay
General Manager - Clarence Valley Council
Cowra Shire Council would like to take this opportunity to compliment you on producing the Business Development Strategy and Masterplan for Cowra Van Park, which provides a clear direction for the Cowra Van Park. Please note that business Development Strategy and Masterplan were presented to the Council meeting held on Monday 27 March 2017 and the following recommendations were made; That Council adopts the Cowra Van Park Business Development Strategy and Masterplan. That Council includes Stages 1- 4 of the capital improvement program in its long-term financial plan. A number of Councillors commented on how pleased they were with how this project was delivered and the high degree of professionalism displayed by your company. Your ongoing interest and support in relation to the future of the Cowra Van park is acknowledged and appreciated.
---
Tim long
Manager – Technical Services Cowra Council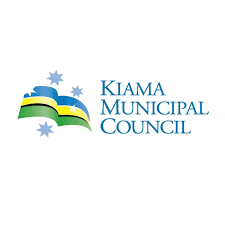 Kiama Municipal Council has developed a good long-standing working relationship with the team at Integrated Site Design. Council engaged Jim Bolger and Neville Green to provide Business Development Strategies and Master Plans for each of the five Kiama Coast Holiday Parks. Their extensive knowledge of the Caravan & Camping Industry and Crown Lands, together with their years of experience, has resulted in the presentation of five detailed and well researched Business Development Strategies and Master Plans. On completion of these plans, Council's Holiday Parks will transition into commercially viable and highly attractive seaside destinations that also achieve socially and environmentally sustainable outcomes. Jim and Neville have provided Council with a level of service well above expectations. Not only have they presented Council with quality master plans, they have assisted in providing information and advice on matters outside of the scope of works, and have been consistently able to respond to Council's requests despite the physical distance. It has been a pleasure working with Integrated Site Design and Council looks forward to working closely with Jim and Neville through the future planning and development stages
---
Kerry McMurray
General Manager - Kiama Council
We engaged Neville and the team at Integrated Site Design last year to help us get a very challenging DA through Newcastle Council for a pop-up style caravan park to support the inaugural Newcastle Supercars event. The team were a fantastic support and we most definitely wouldn't have got the approval through without their help. They knew everything in terms of code compliance and stepped us through every detail that we needed to focus on. We've only just began a great relationship and we'll be calling on their expertise and knowledge for future approvals and events.
---
Dave MacGregor
CEO - Eventstayz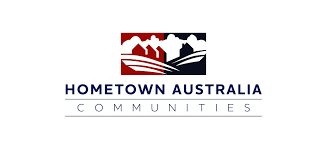 Hometown Australia Communities engaged Integrated Site Design to prepare an Application to Modify a Development Consent for a manufactured housing estate at Sunrise Park, Nelson Bay. Integrated Site Design's in depth knowledge of the planning and regulatory framework relating to caravan parks enabled Hometown Australia to use an existing consent for a caravan park to deliver an improved design and business outcome. Integrated Site Design Director, Neville Green, coordinated a team including designers, architects, engineers and other specialist consultants required for various components of the project. 

Neville ensured that all members of the team understood their role in delivering the required outcome and demonstrated excellent communication skills with all team members while keeping Hometown Australia abreast of the status of the project at all times. Council subsequently approved the modification to allow Hometown Australia to move to the implementation stage. Hometown Australia will not hesitate to engage Integrated Site Design for any future projects and highly recommends them as a company with in-depth industry skills, providing a professional service and a positive attitude towards delivering quality outcomes for their clients.
---
Geoff Dearden
Development Manager - Hometown Australia