Our Team
Planning, Design, Marketing & Management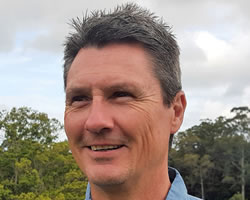 Neville Green – B. Landscape Architecture, UNSW
Neville has been a practicing landscape architect for over 30 years, with extensive experience in the public sector specialising in the areas of public reserve planning, design and management, urban and landscape design, recreation facility development and natural area management.
More recently, Neville has specialized in the tourism and holiday park sector, focusing on master planning, detailed design, architectural design, project management and administration. He has prepared Plans of Management for reserved lands, and has also managed the Development Application process for various projects.
Over the past 9 years he has completed the site planning, detailed design, and project management for many significant Holiday Park redevelopments.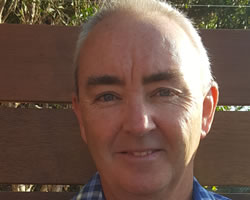 Jim Bolger
Jim has over 30 years experience in the finance industry, working in both the commercial and government sectors. Jim worked within the banking industry before undertaking senior financial management roles within Local Government. During this time Jim chaired the Northern Rivers Finance Professionals for 7 years.
For the past 12 years, Jim has been involved in the caravan and camping industry including the role of General Manager North Coast Holiday Parks with responsibility for the strategic direction, capital development, business growth and regulatory compliance of 23 Holiday Parks and other Crown Reserve Lands.
While fulfilling his role as General Manager, Jim was also the government appointed Administrator for 5 Crown Trusts managing highly valued sensitive coastal environments including expansive areas of coastal dunes, littoral rainforest, riparian zones and estuarine foreshores.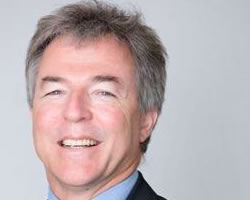 Mike Svikis – B.Sc (Environmental Science), Grad Dip Urban and Regional Planning, Registered Planner (PIA)
Mike is a qualified Town Planner with more than 25 years of experience in strategic and environmental planning, consultation and development assessment. Mike has worked for State Government, Local Government and consultancy firms with a wide range of clients and projects throughout NSW. Mike has skills in writing and interpreting Local Environmental Plans and Development Control Plans as well as land use investigations, due diligence reports and the preparation of high quality Development Applications and SEEs.
He has been called on to provide expert advice to the Land and Environment Court on a number of occasions in relation to development applications. He is a Registered Planner and currently serves on the national membership committee of the Planning Institute of Australia. Mike's professional goal is to provide quality advice, assessments and reports that meet the client brief, and are provided on time and within budget.
Lindsay Carr
Lindsay has been involved in various capacities as a Draftsman in both the Architectural/Structural Planning & Design Industries over the past 24 years. He has a vast cross section of experience in various forms of steel manufacturing, mixed use commercial, tourist & holiday park facilities, low to medium density along with integrated residential Architectural projects.
As a Draftsman Lindsay has worked in both collaborative large & small team leading positions on a diverse range of projects throughout Australia and New Zealand for a number of years.
Lindsay brings the expertise to offer a creative and unique design perspective to any projects undertaken. Skilled in utilizing both AutoCAD & ArchiCAD along with various other graphic/rendering software, Lindsay has a proven track record in producing conceptual design sketches, development application to full construction certificate plans, along with exhibition, 3D render presentation & any other promotional drawing & graphics material required.
Amber Kolo – B. Business in Tourism & Hospitality (SCU)
Amber has been working in the Tourism Industry for 18 years, with extensive experience in marketing and operational aspects of a business, specifically in holiday parks for the past 12 years. Amber focuses on specialised marketing functions and services, primarily the project management of: brand development, award submission preparation, website development, online digital strategies (including social media), brief development, advertising campaigns, trade show management and sponsorship allocation.
Amber worked for the award winning North Coast Holiday Parks as the Marketing Manager for eight years, establishing the group of 23 parks as a reputable and widely recognized brand. Amber was also a valued committee member for the Northern Rivers Tourism Symposium for two years and is an integral committee member for other local events in the Northern Rivers.
Amber's exceptional work has most recently been recognised by both the Tourism Industry and the Caravan and Camping Industry. Amber was awarded the 2015 Young Employee of the Year by the CCIA – Caravan & Camping Industry Association NSW. Amber also received the 2015 Young Achiever of the Year Award at the North Coast Tourism Awards.