Federation Council engaged Integrated Site Design to undertake a major renewal Masterplan and associated Business Development Strategy, for a large yet very outdated and non-compliant Caravan Park on an amazing piece of the Murray River foreshore at Corowa. Jim and Neville's experience, ability, great personalities, and passion for their work shines through. We look forward to much more work together and great results.

Integrated Site Design Director, Neville Green, coordinated a team including designers, architects, engineers and other specialist consultants required for various components of the project. Hometown Australia will not hesitate to engage Integrated Site Design for any future projects and highly recommends them as a company with in-depth industry skills, providing a professional service and a positive attitude towards delivering quality outcomes for their clients.

We engaged Neville and the team at Integrated Site Design last year to help us get a very challenging DA through Newcastle Council for a pop-up style caravan park to support the inaugural Newcastle Supercars event. The team were a fantastic support and we most definitely wouldn't have got the approval through without their help. They knew everything in terms of code compliance and stepped us through every detail that we needed to focus on. We've only just began a great relationship and we'll be calling on their expertise and knowledge for future approvals and events.

Their extensive knowledge of the Caravan & Camping Industry and Crown Lands, together with their years of experience, has resulted in the presentation of five detailed and well researched Business Development Strategies and Master Plans. Jim and Neville have provided Council with a level of service well above expectations. Not only have they presented Council with quality master plans, they have assisted in providing information and advice on matters outside of the scope of works, and have been consistently able to respond to Council's requests despite the physical distance.

We were delighted with the service that we received from Integrated Site Design. At all times, they conducted themselves with credibility and integrity. They completely and wholly fulfilled the scope of work and delivered a very workable and meaningful strategy and plan. They were a pleasure to work with and at all times respected the needs of the business and understood the industry intensely. We were so very pleased with the service that we received from Integrated Site Design.

Jim and Neville demonstrated their in-depth knowledge of the holiday park industry and willingly addressed Council to present the proposed plan, clarifying any issues and responding to questions of Councillors. They demonstrated strong communication skills enabling council to easily comprehend the technical and financial aspects of the strategy. Integrated Site Design continue to provide an invaluable service and Clarence valley Council would highly recommend Integrated Site Design for any works and services in the holiday park industry.

Integrated Site Design have been our main point of reference for anything regarding legislation or compliance for the business or the parks for the last 15 years. We have always experienced exceptional service from all staff, and for the last 3 years we have worked closely with Jim and Neville and couldn't recommend them higher.
We are your one stop shop for all of your holiday park needs
Integrated Site Design is an Australian company, established in 1989, that offers informed and innovative planning, design, management and marketing advice for your holiday park. We are equipped with a range of skills and focus on delivering professional expertise to the commercial and tourist development industries and government agencies responsible for the management of public lands.
Our clients are people and organisations who need a professional service that is responsive and innovative as well as up to date with contemporary technologies and commercial realities. We believe creative solutions based on good planning and design will achieve appropriate use of resources, enhance natural and cultural environments and address regulatory constraints.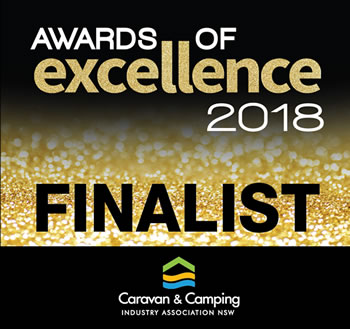 Our Services
PLANNING - DESIGN - MANAGEMENT - MARKETING